Commercial Systems, Inc.
Get the professional look
your business needs to compete
on PCs, Tablets and Mobile Phones
• Website Development.
• Search Engine Optimization.
• Photography and Graphic Design.
• Accounting and Productivity Apps.
Internet Presence
Getting on a list of search engine results is only possible if a website satisfies a search engine's primary goal to provide relevant results. To determine a website's list position, many other factors are also factored into a ranking algorithm.
Optimize for Bots
A website must be optimized for search engine robots (bots) that visit a site regularly. The bot investigation is used to determine the main purpose of the site and it's revelancy compared to others in the same business category.
Keywords are Researched
Bots revisit websites regularly and look for new content; if they find it, the site is re-indexed with the keywords it finds. New content is one of the primary ways to influence research engines ranking.
White Hat Optimization
We use only "White Hat" methods and no secret underhanded tricks that will work temporarily and then get you penalized later when search engines discover the ruse.
Website Ranking
Our SEO service helps websites rank high for the products and services featured on the website. On-site and off-site optimization is necessary to rank above competitors on a search list.
Allow Time:
Researching competition and implementing methodologies to rank a website high on  Search Engine Result Pages (SERPs) takes time. To rank number one among competitors everything has to be correct.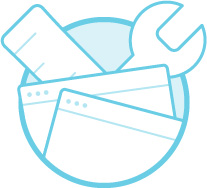 Research
Every business has unique aspects that set it apart from other similar businesses. It's necessary to research competition to find the story not told that can make the new site unique and also expose keywords not used by others to influence search engine robots. With so much competition for first page search results, it's important to distinquish the new site from others so it will get noticed and be effective.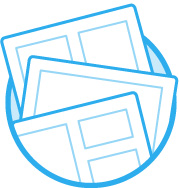 Planning
After researching existing competitive websites, for general information and presentation methods, it's time to determine the general look and feel of the new website. The site must have it's own character and content to set it apart from others. In addition, it must pass scrutiny by search engines which will analyze every indexable word for later use in algorithms which are used to create relevant search results to search engine users.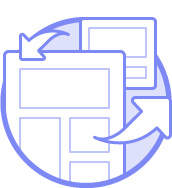 Creation
Using state of the art methods, the website can  come together with titles, content, images and styling.  After approval, the website is polished and on-site and off-site search engine optimization can occur. The twin goal is to provide website visitor satisfaction and a positive interaction with search engines that will index keywords and the unseen encoded components that decide the effectiveness of the website.